About Us
Lenover's Quality Meats & Seafoods Ltd. is dedicated to offering the highest quality products at honest and fair prices, complemented by dependable service and a friendly demeanor. As a family-owned food market, Lenover's consistently delivers personalized and attentive service, ensuring every customer looks forward to their next visit.
We strive to deliver quality service, dependability, and fair pricing to both our retail and wholesale customers. As a second-generation business established in 1938, we uphold a tradition of offering personalized and attentive service to every customer while providing them with the best possible savings.
Today, the business has changed dramatically to provide for the different needs and wants of the scrutinizing consumer which includes:
Retail outlet with fresh meats, deli, frozen boxed foods, freezer packs and much more…
Wholesale manufacturing for the food service industry
Sausage production kitchen for both retail and wholesale departments
Fundraising programs for charitable and non-profit organizations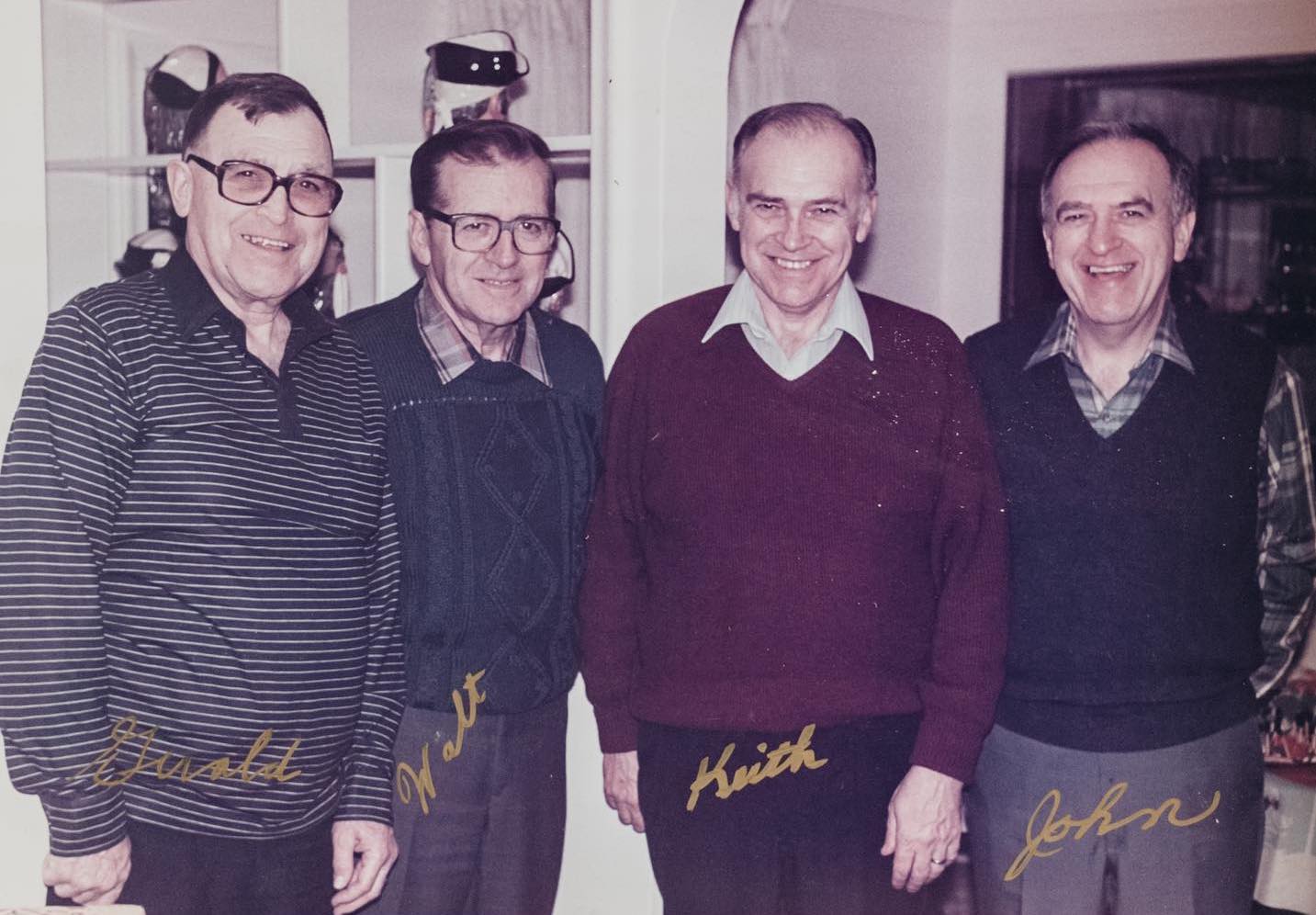 Family Franchise Since 1938
Lenover's is a well established family franchise that has serviced the Chatham-Kent area for over 85 years in the meat and food industry. Gerald Lenover started the enterprise in 1938 as an abattoir to meet the needs of livestock farmers. As the business expanded over the years, Gerald enlisted the support of his three brothers – Walter, Keith, and John. This collaboration led to the incorporation of Lenover Brothers Ltd. in 1953. For many years, the "Brothers Four" jointly operated a business that spanned the entire food chain process.
Watch Our Video Commercial